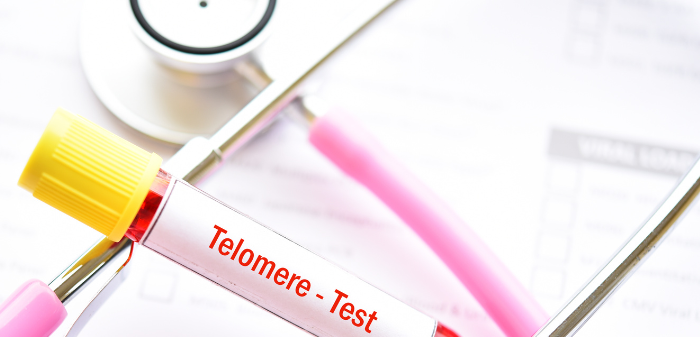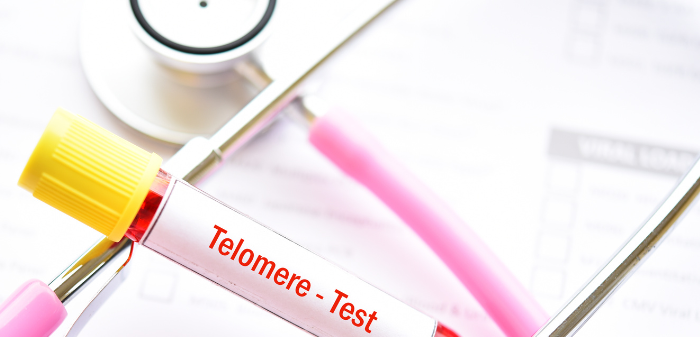 Could preventive medicine be as simple as a blood test?
Some diseases can be overlooked when it comes to preventive medicine. Even though many of them can be managed with early diagnosis and treatment, they often go undiagnosed until it is late in their progression. This can be a long journey for both patients and healthcare providers. First, the patient has to experience symptoms and visit a doctor. The physician then orders the appropriate tests, gets the results, in some cases consults with other specialist physicians, and finally makes a diagnosis.
Considering the number of steps before and after diagnosis. The faster a disease is caught, the better the chances of providing the patients with earlier treatment.
In this blog post, we will discuss the role of telomere length tests in fast-tracking diagnosis, helping physicians guide the treatment of diseases in a preventive context.
The rise of preventive medicine
Preventive medical care is becoming an increasingly important field as researchers and physicians strive to identify risk factors and recommend proactive precautionary measures or interventions before medical problems become more serious.
The benefits of preventive care can be significant for individuals and society, so continued investments in this approach to healthcare are fundamental.
Physicians have long known that preventive care benefits their patients. For instance, immunizations, screenings, and other preventive measures can help protect the health or identify health problems early on when they are often more easily treatable. Unfortunately, many people may not realize the extent to which preventive care can benefit them.
Recent studies have shown that preventive care can significantly reduce illness and mortality.
These statistics indicate the need for a greater focus on proven preventive care. According to Healthy People, a federal program administered by the U.S. Department of Health and Human Services, "routine cardiac exams alone save tens of thousands of adult lives each year, while vaccines save the lives of approximately 42,000 children every year".
Now, how does preventive care apply to telomere-related disorders?

Some researchers are applying the concept of preventive medicine to telomere-related disorders, even though they are considered inherited disorders.
The telomere test is one of the first measures to help physicians identify patients at risk for developing telomere-related disorders and potential related complications such as Bone Marrow Failure (Dyskeratosis Congenita) and Pulmonary Fibrosis.
The telomere test can measure the length of an individual's telomeres and can be used to identify those at risk for developing these diseases. One way to help detect telomere-related disorders early is through a simple blood test. Early detection is critical as it allows physicians to tailor and plan the treatment procedures and timelines before the disease progresses or complications arise.
The science behind telomere length testing using blood cells
An advocacy and support group for Telomere Biology Disorder called Team Telomere has published the second edition of the clinical guidelines to communicate the most up-to-date clinical diagnostic criteria, monitoring and treatment recommendations.
According to the clinical guidelines published by Team Telomere, there are several methods available for telomere length testing. However, "the Flow FISH method is the only one clinically available in certified labs and validated for the diagnosis of TBDs."
The clinical uses for Flow FISH telomere test results as a diagnostic tool are due to their high degree of reproducibility and well-defined findings compared with other technologies.
The telomere test is a minimally invasive procedure. A patient's blood sample may be collected and sent to a laboratory for examination. The test findings can then assist physicians in determining whether or not the patient is at risk of developing a telomere-related disease or associated complications.
Repeat Dx is the pioneering laboratory using the Flow FISH method for clinical and research purposes, and the process of collecting and shipping the blood sample is very straightforward. The turnaround time for results is 15 days, but often testing is completed faster than the average time.
How accurate and reliable is the telomere test for clinical diagnosis?
Considering its good reproducibility, Flow FISH is the most reliable method for measuring telomere length for clinical applications. Telomeres are an essential part of our cell's genetic material, and their length gives valuable information in diagnosing TBDs and considering possible complications.
The Flow FISH test is being utilized in research studies to further our understanding of telomeres' role in health and disease. The test is also included in the National Institute of Health's Best Practices for Telomere Testing.
The benefits of early detection and intervention
Most people are unaware that their telomeres play a key role in maintaining the health of our cells. When our telomeres become damaged or shortened, it can lead to some diseases like Dyskeratosis Congenita, Pulmonary Fibrosis, and others. That is why in cases of telomere biology diseases, it is so important to detect early, advise for the avoidance of worsening factors and intervene with treatments at optimal times.
By doing so, physicians hope to be able to slow down the progression and proactively monitor specific health parameters to prevent further damage and time their interventions for the best outcomes.
Additional benefits for bone marrow transplants
Telomere testing may also be helpful as preventive screening for donors of bone marrow transplants. Short telomeres are associated with an increased risk of transplant failure in this setting.
Telomere testing can help identify optimal donors to prevent the risk of graft failure for the marrow recipient and allow physicians to select the best available procedure.
Who should consider getting a telomere test done, and why?
Flow FISH telomere testing, performed by Repeat Dx, is only available to qualified healthcare providers. The reason is that the test is not for the general population but for individuals for whom the test results are clinically useful, which includes individuals who have symptoms consistent with telomere-related disorders or those who have a family member with a telomere-related disorder and who may be at risk for developing disease-related complications.
If you are considering Telomere Length Testing, be sure to discuss it with your doctor to see if it is right for you.

The sooner, the better.
Of Course, the earlier a disorder is detected, the sooner treatment can be started. However, this decision is up to the patient and their physician after discussing the risks and benefits of testing.
A person going through the diagnostic journey to identify a TBD likely needs to take many medical tests and procedures, which undoubtedly can be overwhelming. However, the best way to help prevent and take steps to slow down the complications associated with these diseases begins with early detection.
That is exactly what the telomere test does: it helps to identify those at risk and allows physicians to provide the best possible care and preventive advice for their patients. This is especially true for people who may have telomere-related disorders, as these disorders are complex, progressive, and do lead to serious health complications. Therefore, telomere testing becomes an important ally in the diagnostic and preventive medicine arsenal for TBD patients.
A simple blood test is all it takes to measure your telomere length as a key medical parameter in a comprehensive preventive approach.
The future of preventive medicine in rare diseases
The study of telomeres and their relationship to diseases is still in its early stages. Still, preventive healthcare will play a role in the future of diagnostics and optimal care delivery. For now, simple blood work could make all the difference for clinicians in accurately diagnosing diseases related to telomere biology.
References:
Musich S, Wang S, Hawkins K, Klemes A. The Impact of Personalized Preventive Care on Health Care Quality, Utilization, and Expenditures. Popul Health Manag. 2016 Dec;19(6):389-397. doi: 10.1089/pop.2015.0171. Epub 2016 Feb 12. PMID: 26871762; PMCID: PMC5296930.
National Prevention Council, Office of the Surgeon General, U.S. Department of Health and Human Services. National Prevention Strategy. Washington, DC: 2011.
Teamtelomere. (2022). Telomere Biology Disorders: Diagnosis and Management Guidelines Downloads – Chapter 3. Retrieved from Team Telomere: https://teamtelomere.org/wp-content/uploads/2022/04/Chapter-3_-Diagnosing-Telomere-Biology-Disorders.pdf